About AKTERM
About Us
LLC NPK Insulation Technologies – is a manufacturer of liquid insulation coatings for building construction and industry.
We use top quality raw materials for production of our insulation coatings by these suppliers: Akzo Nobel, Union Carbide, ROHM&HAAS, BASF, DuPont, BYK-CHEMIE, 3M.
Manfuacturer Area: LLC "NPK IT"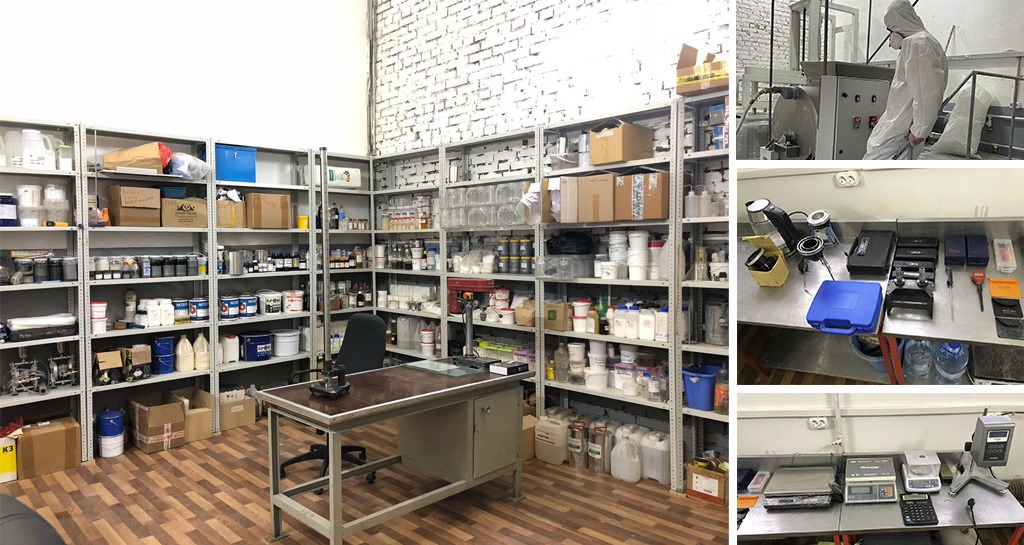 Laboratory of AKTERM 2019
AKTERM has its own testing laboratory, complete with state-of-the-art equipment, which is used for elaborate tests and detailed inspections of raw materials and end product.
Product Certification
Factory of AKTERM is located in Moscow Region. Manufactory is certified for ISO 9001, ISO 4001, what grants роизводство сертифицировано в соответствии со строгими стандартами ISO 9001 и ISO 14001, which allows us guarantee the quality and safety reliability of our products. Manufactory is ecologicaly safe.

Certificates of the products are placed in the products pages on the website.
Company Certificates
LLC NPK Insulation Technologies is inclided in the national register of reliable suppliers.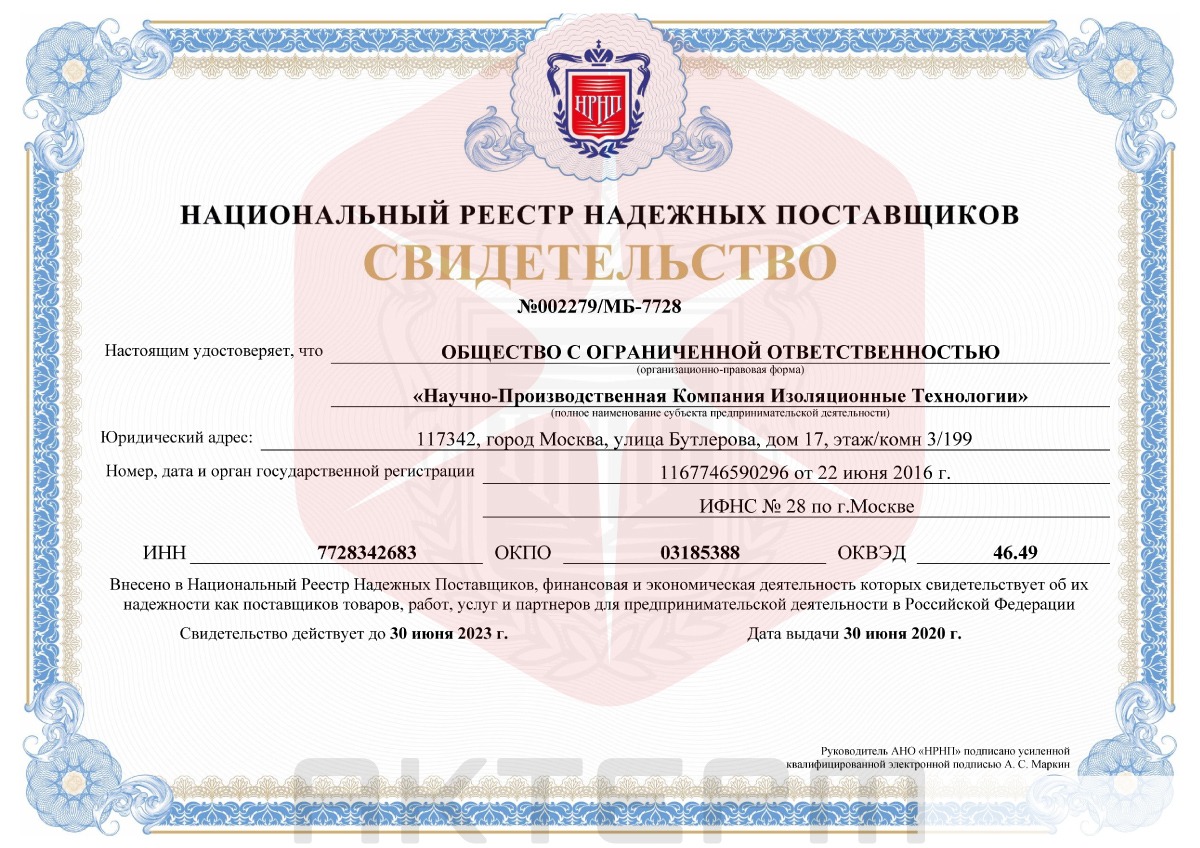 Certificates of Conformity GOST 54934-2012, ISO 9001-2015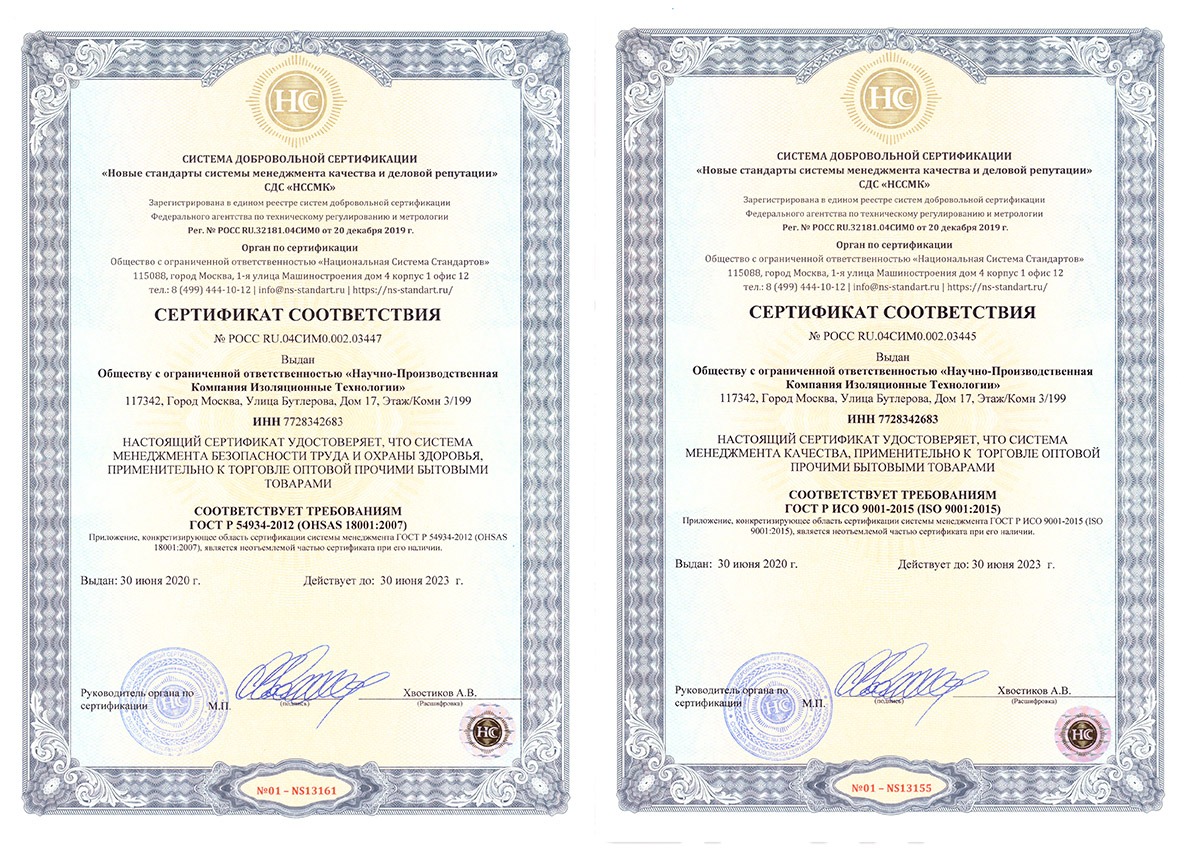 Our company professionals regularly take advanced professional training courses in leading research institutes of Moscow. We perform continuous monitoring of the thermal insulation coatings market, study both Russian and European innovations, follow the actual standard regulation requirements for this type of products and commit to these requirements. Modification formulae are continuously improved by our specialists on the basis of the practical experience of their use and according to the current trends of the consumer market.
Super thin liquid thermal insulation (thermal reflection paint)
Super durable acryl-rubber waterproofing
Anti-corrosion materials
Non-combustible decorative paints
Fire retardant paints
Car coatings
Antiseptic and desinfection liquids
History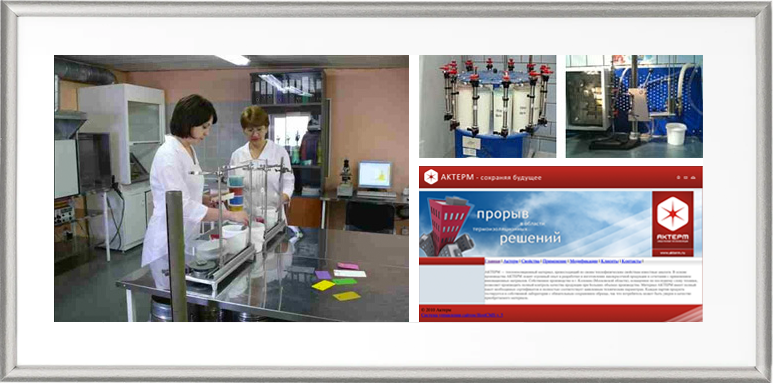 Laboratory and website of company in 2009
Today AKTERM is a reliable manufacturer and supplier of liquid insulating coatings for private consumers as well as for enterprises working in all industries with no exceptions, including oil and gas, power, motor vehicles, construction, railroad industries, agricultural industry, as well as housing and public utility sector. AKTERM's unique product formulae and substantial production facilities help us to satisfy the demands of customers in Russia, former Soviet Union, countries of Europe and Asia. We ship our products to any part of the world using any type of transportation convenient for the customer: by railway, by air or by road. AKTERM storage facilities have a 20 000 liters monthly stock of finished products.
Goals
Social and cultural goals:
providing comfortable housing conditions
health preservation
improvement of life quality

Environmental goals:
preservation of environmental balance
prevention of warmth loss in buildings
minimizing construction waste when applying the product
Information for Companies:
LEGAL DETAILS
ООО «НПК ИТ»
Тип налогообложения: ОСНО
ОГРН: 1167746590296
ИНН / КПП 7728342683/772801001
ООО "КОНЦЕПТ ГРУПП"
Тип налогообложения: УСН
ОГРН: 1197746584254
ИНН / КПП: 7728486879 / 772801001