[uptolike]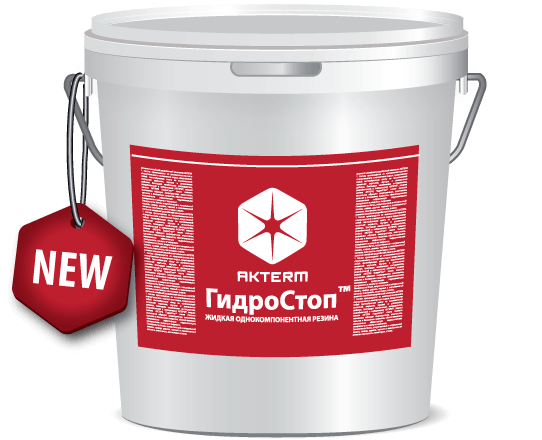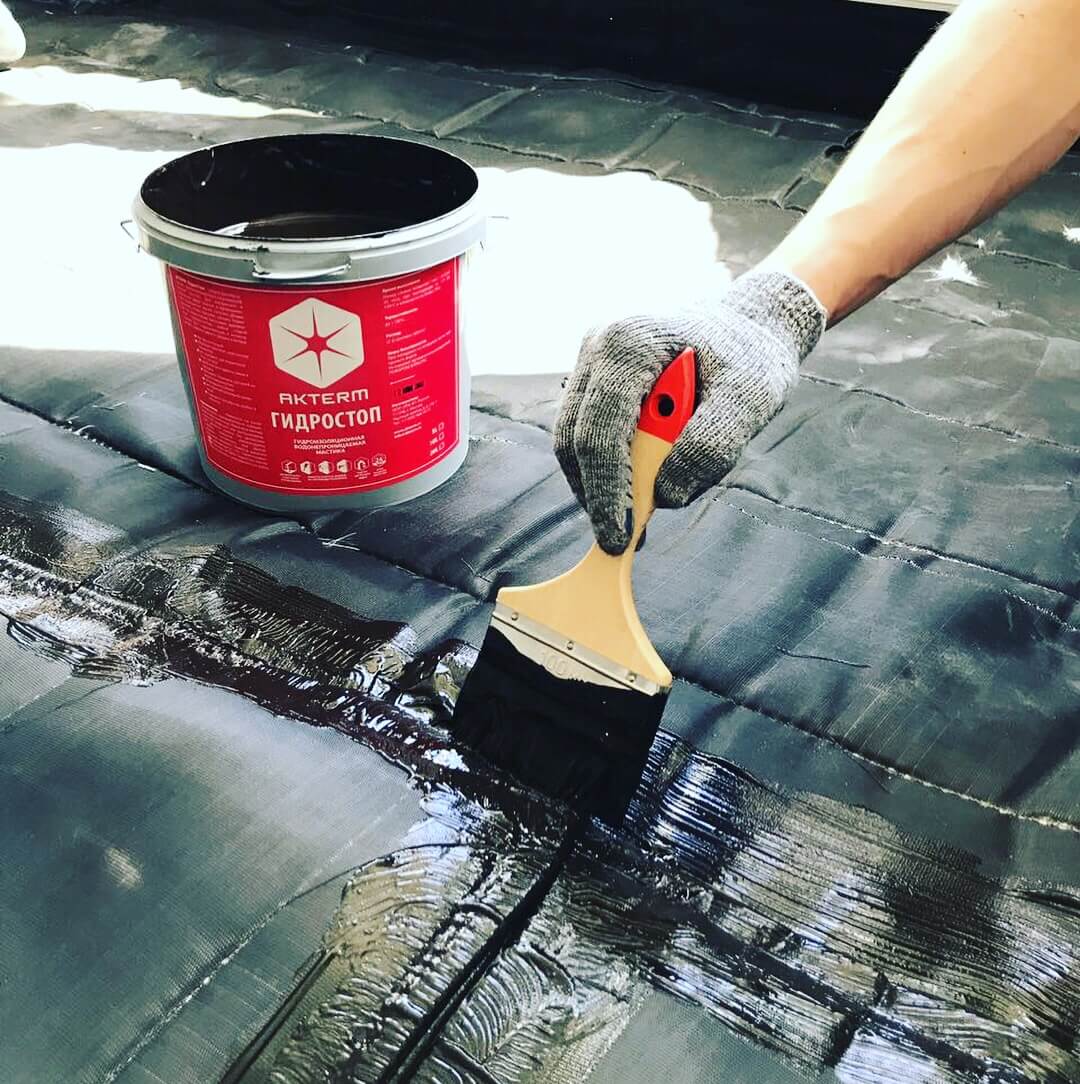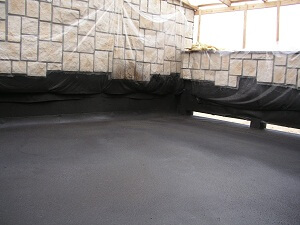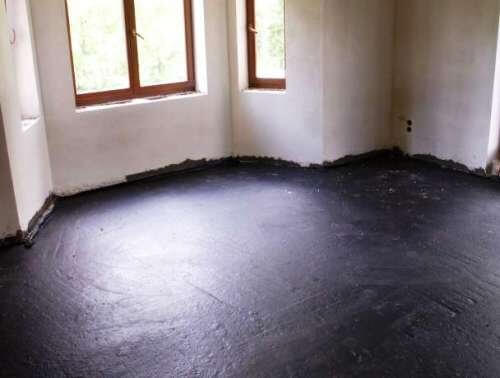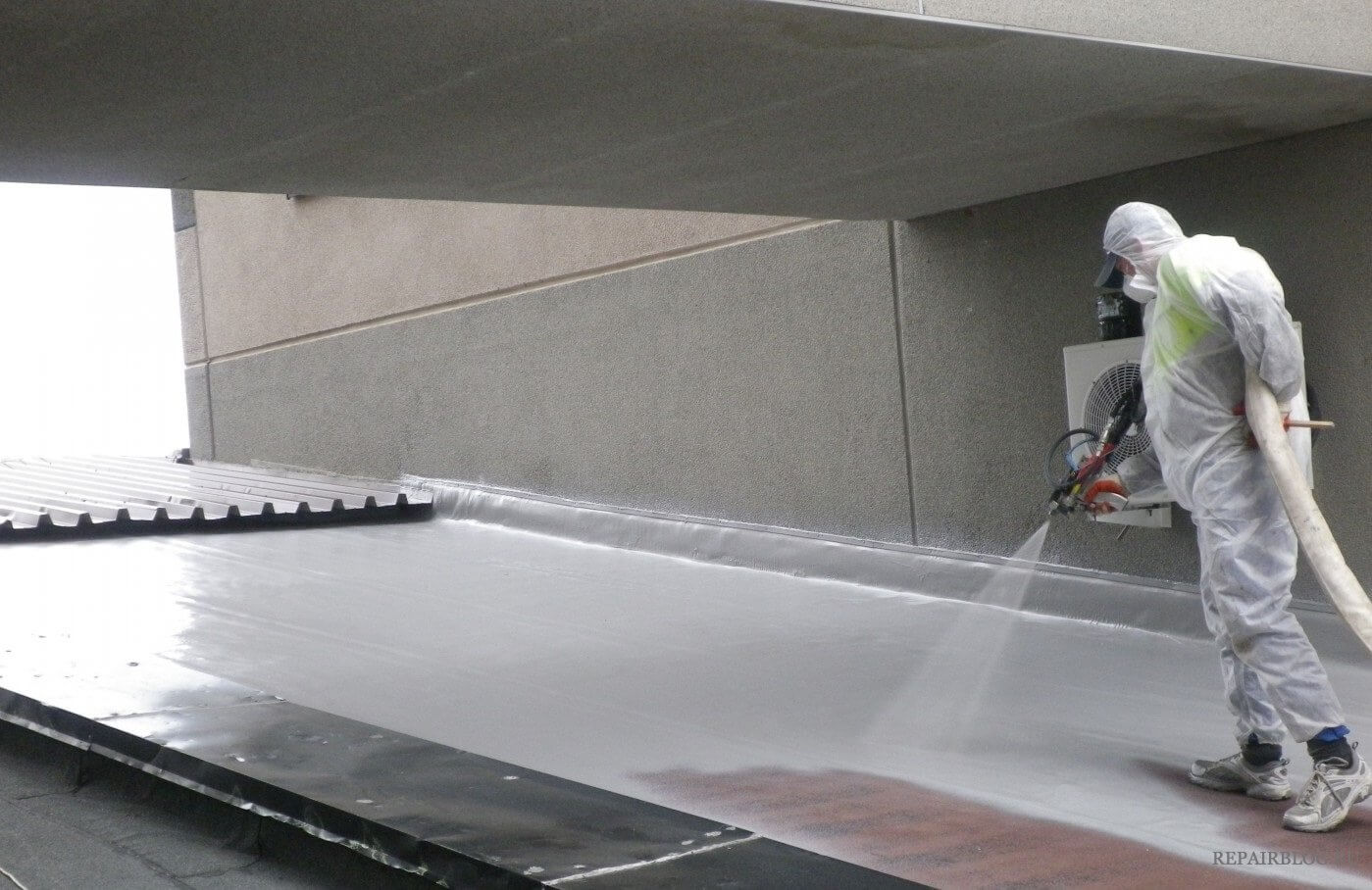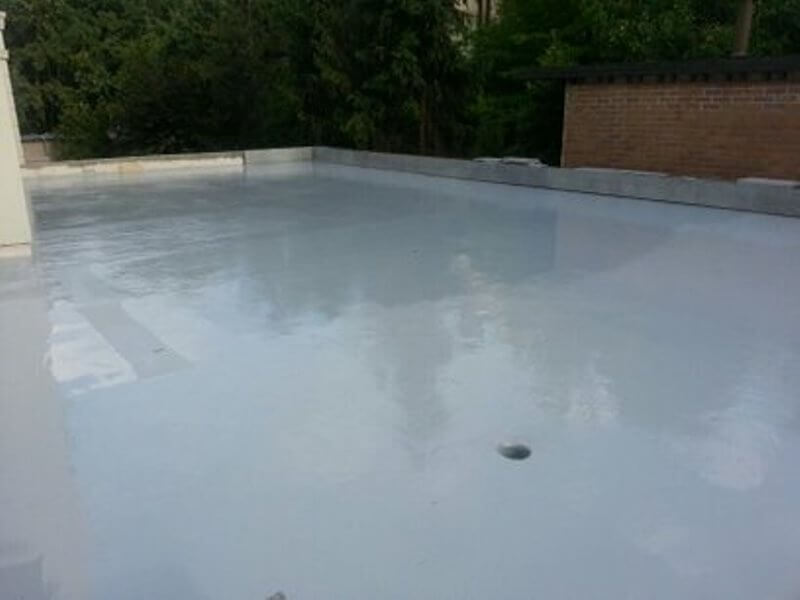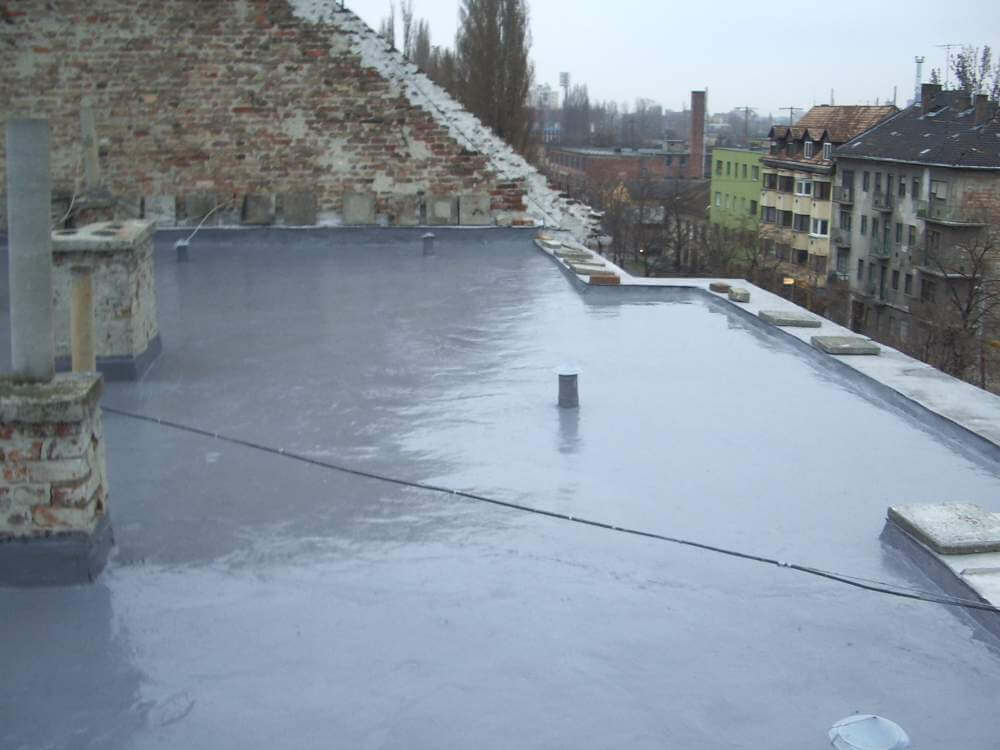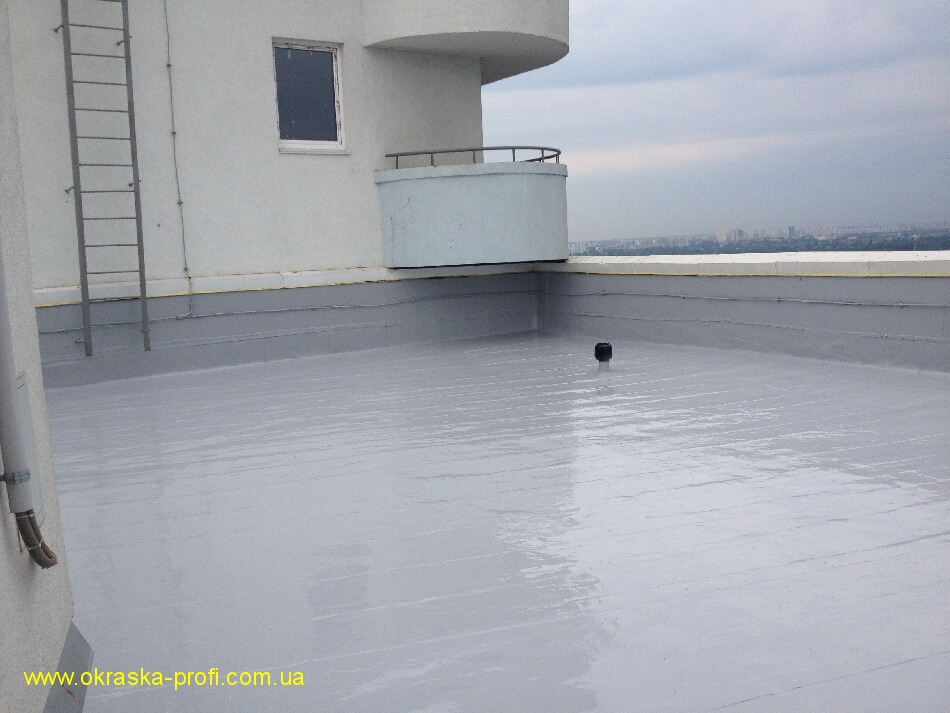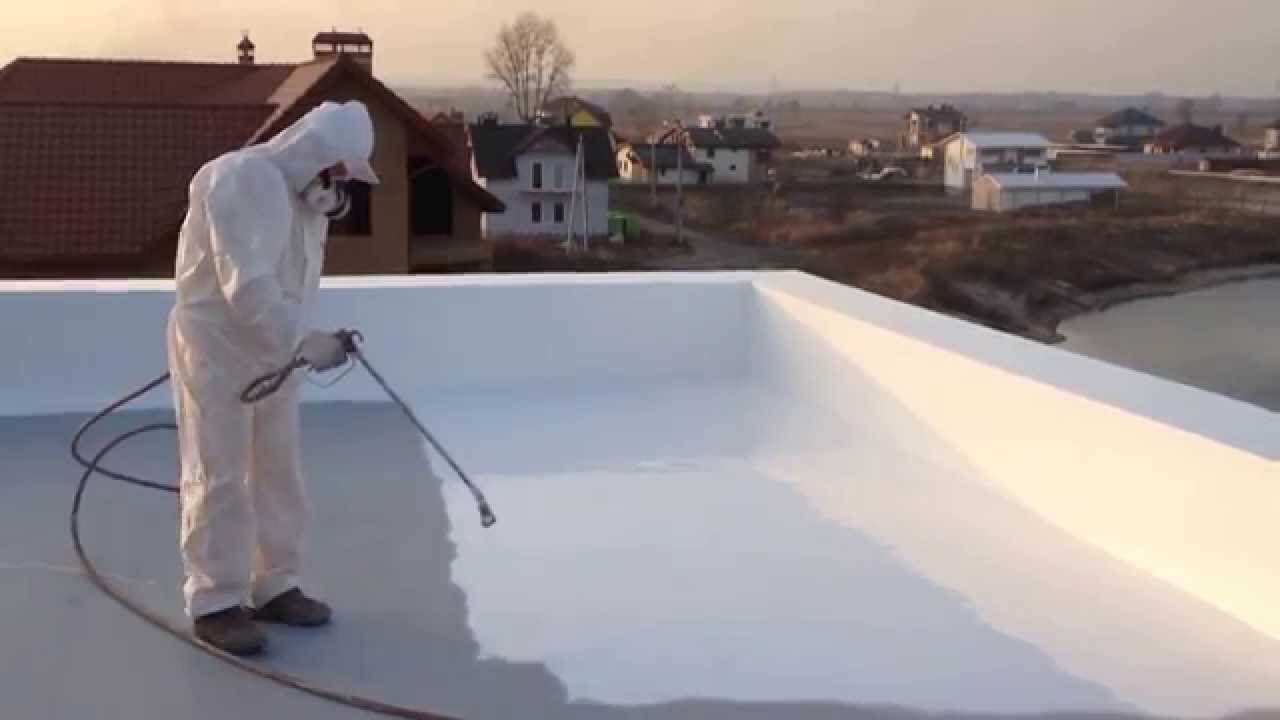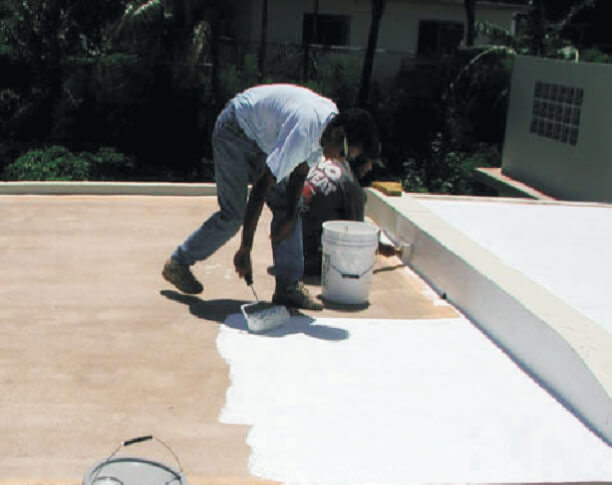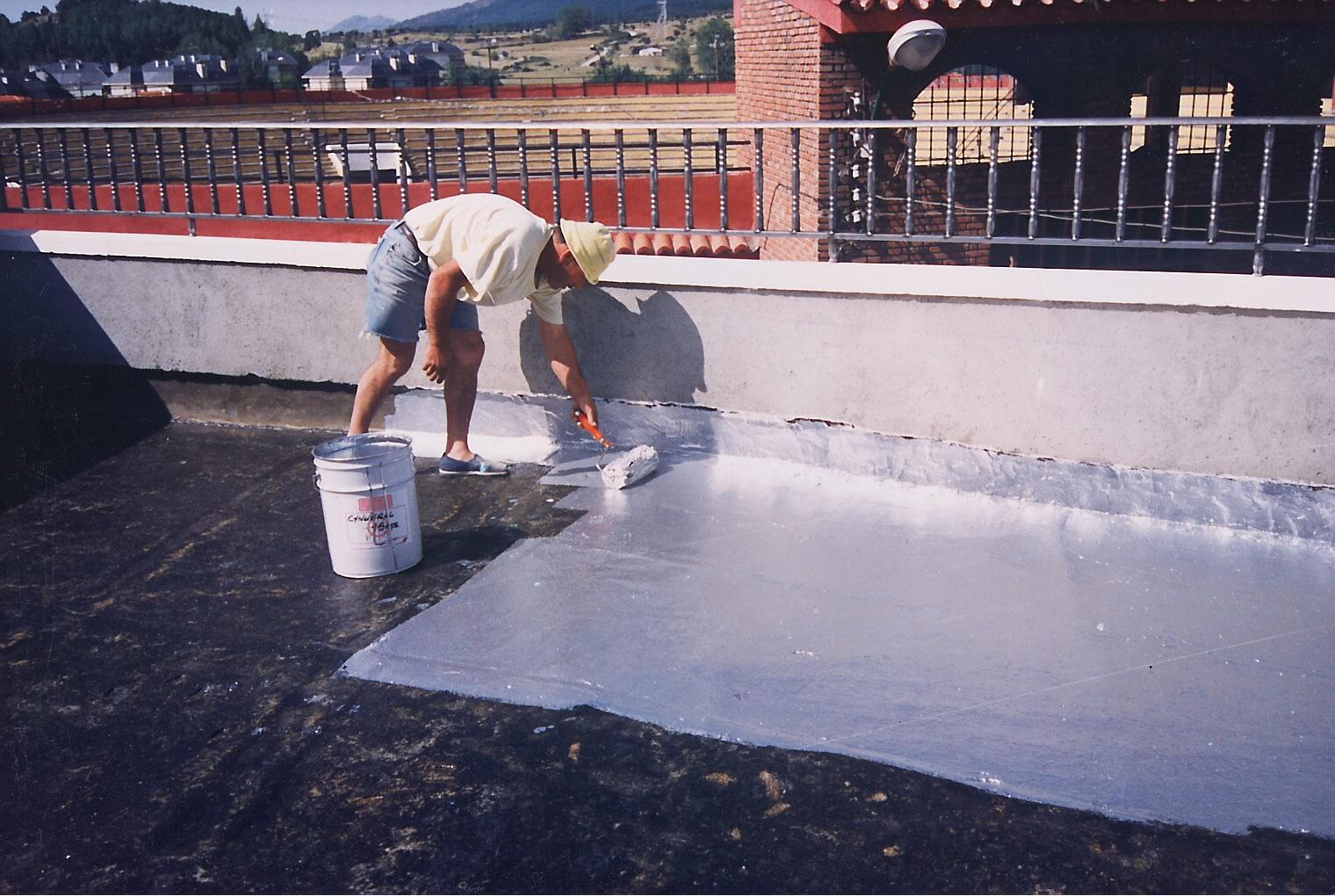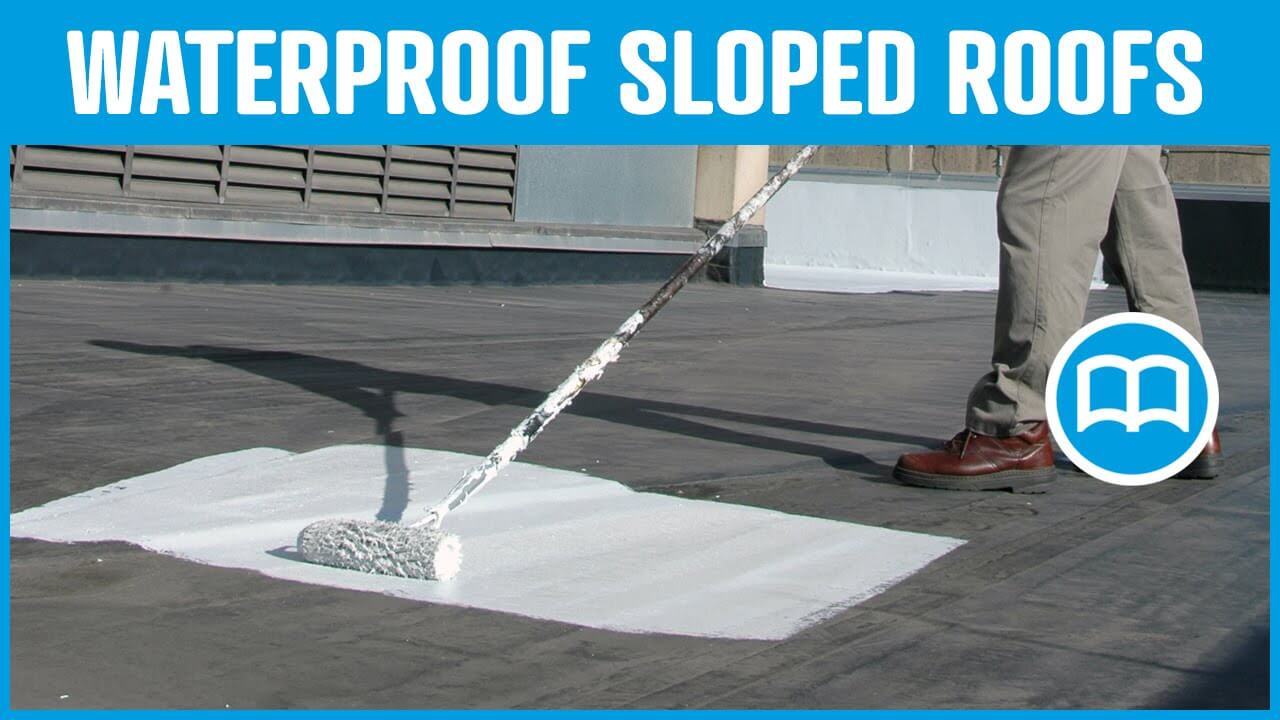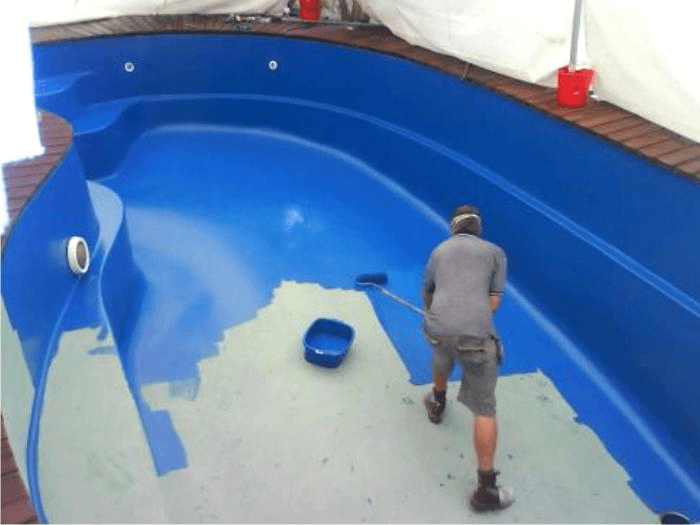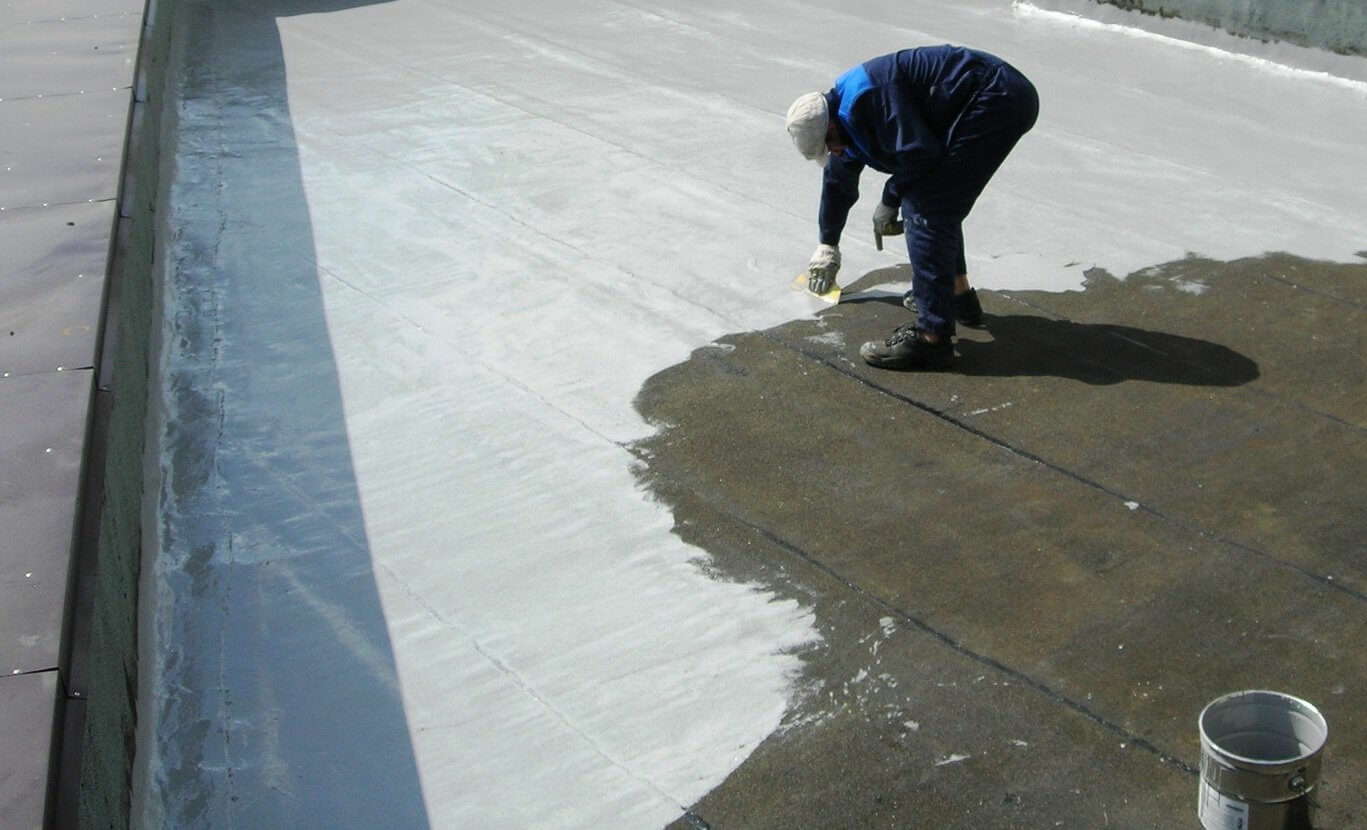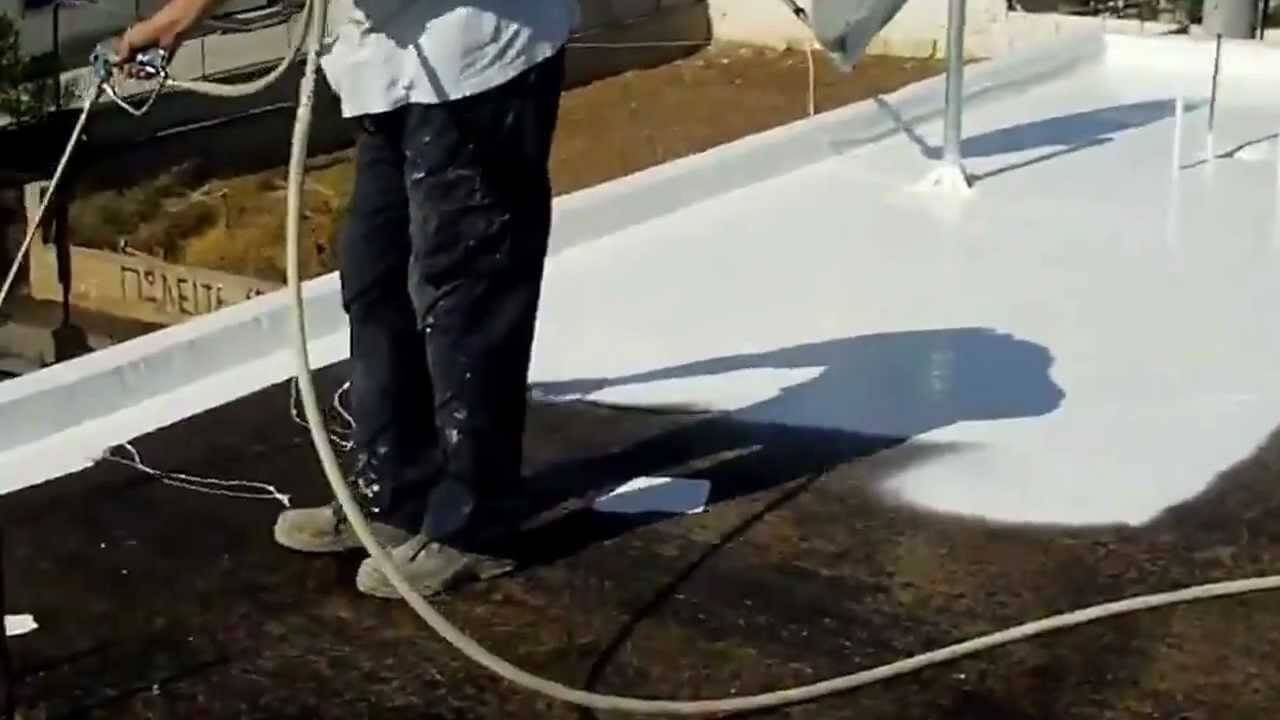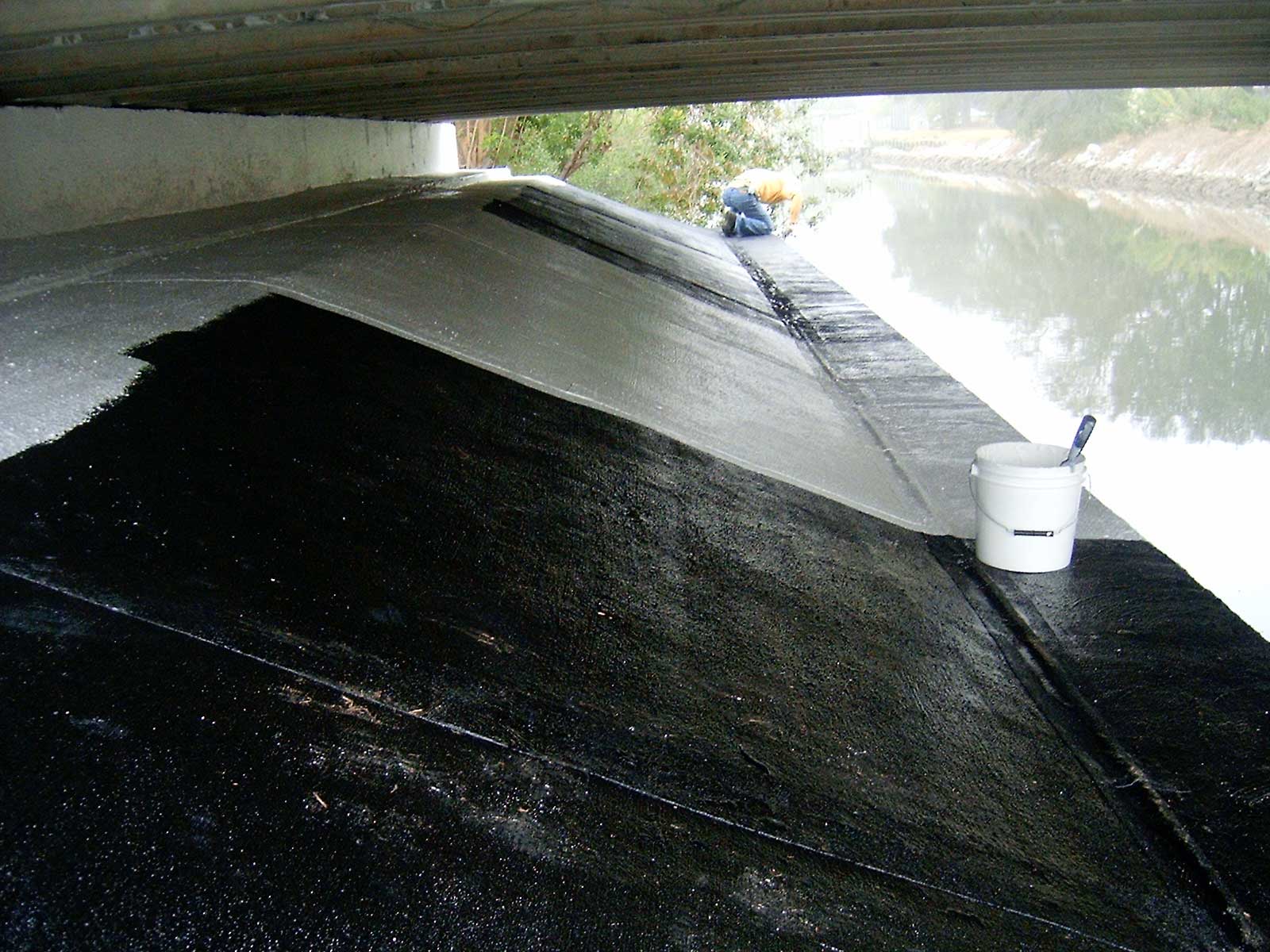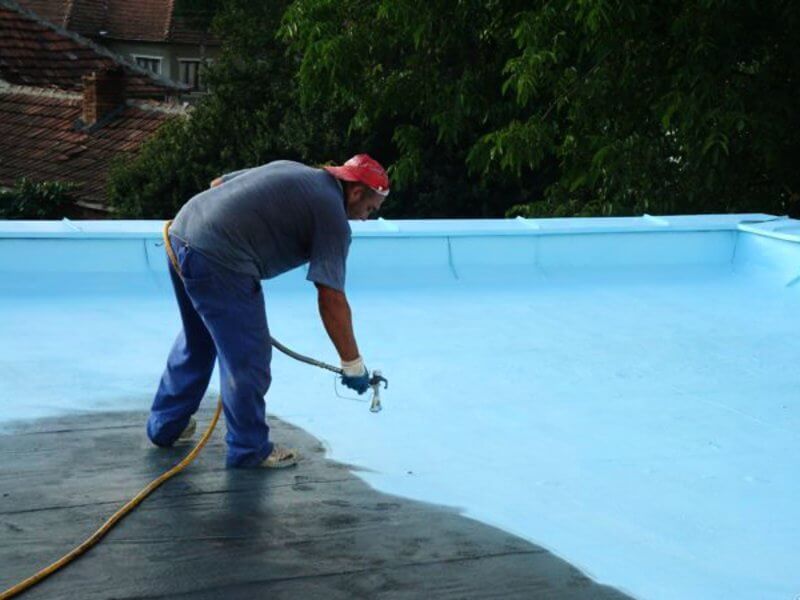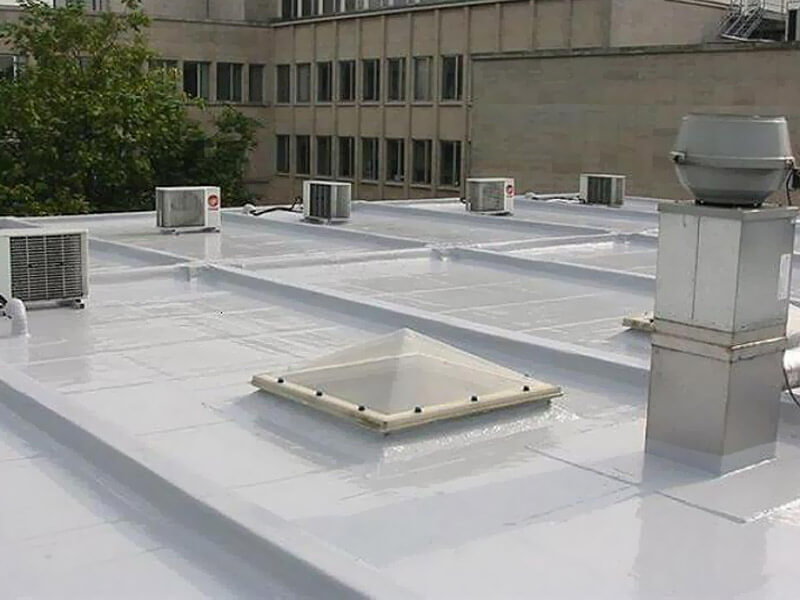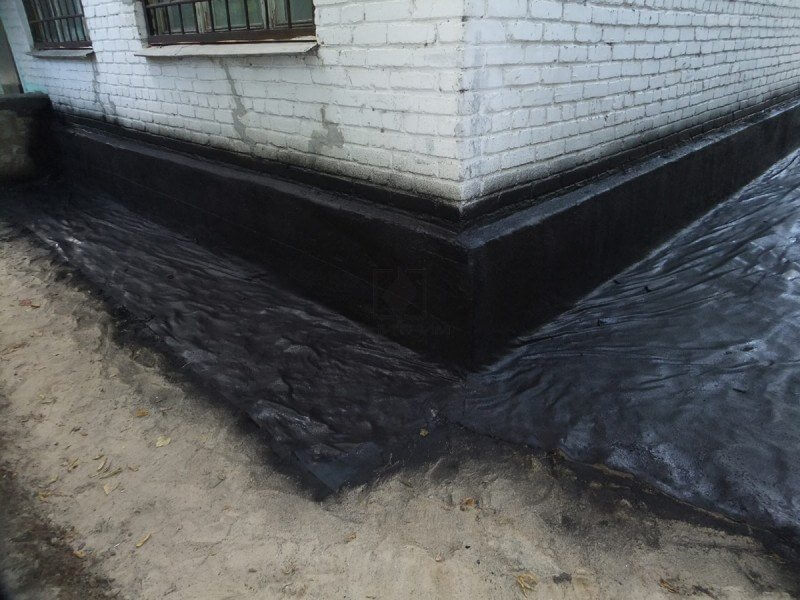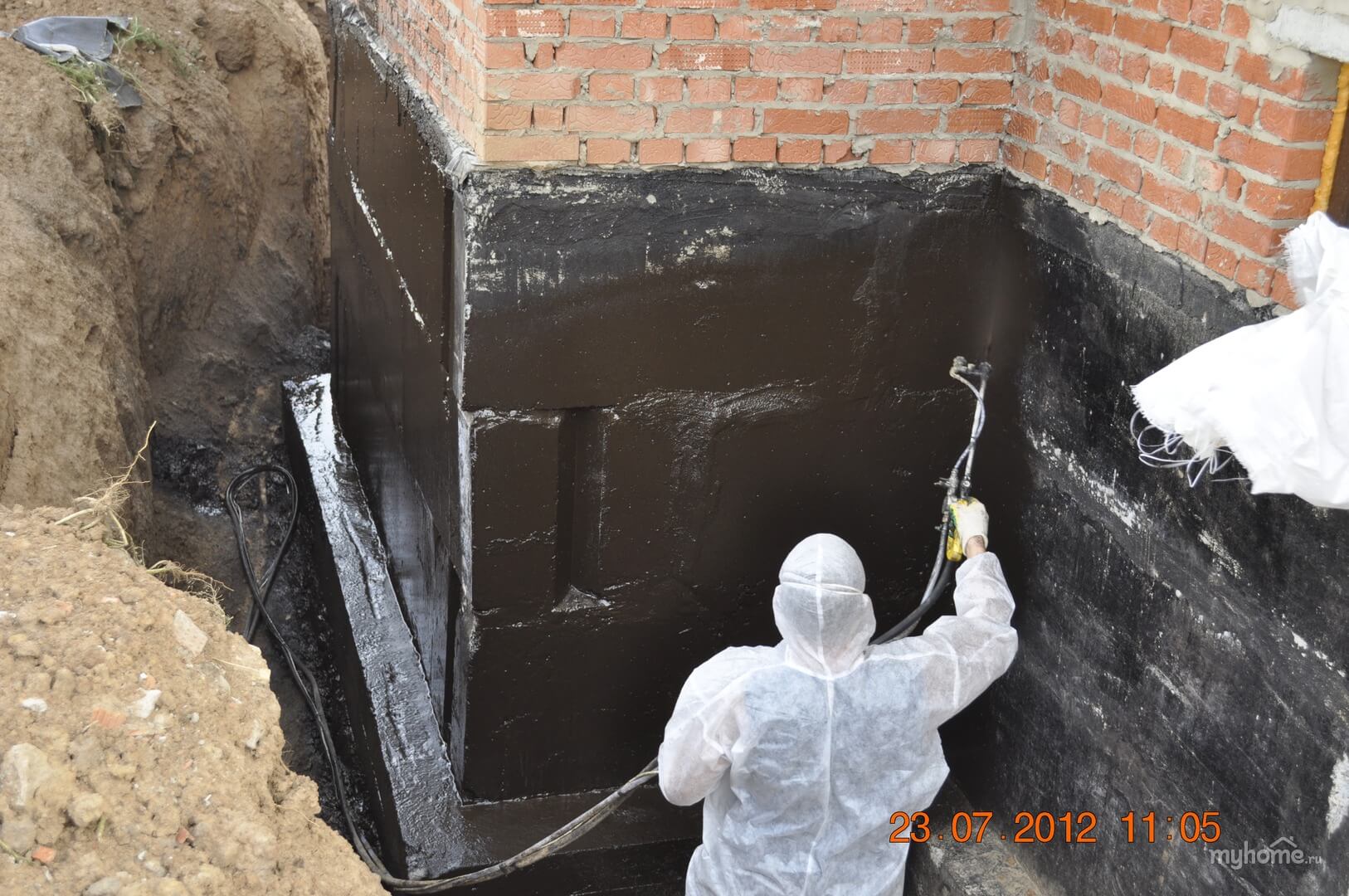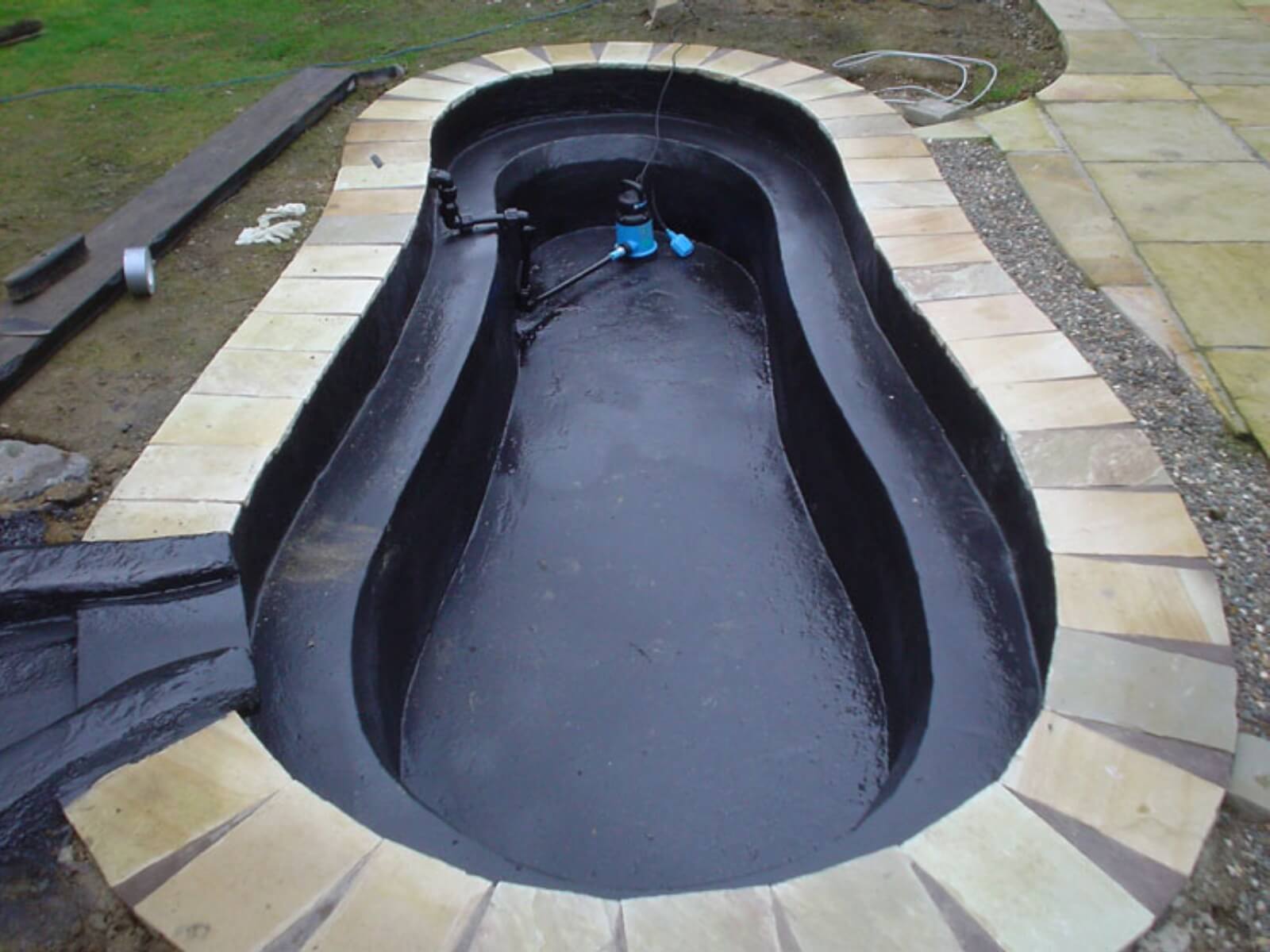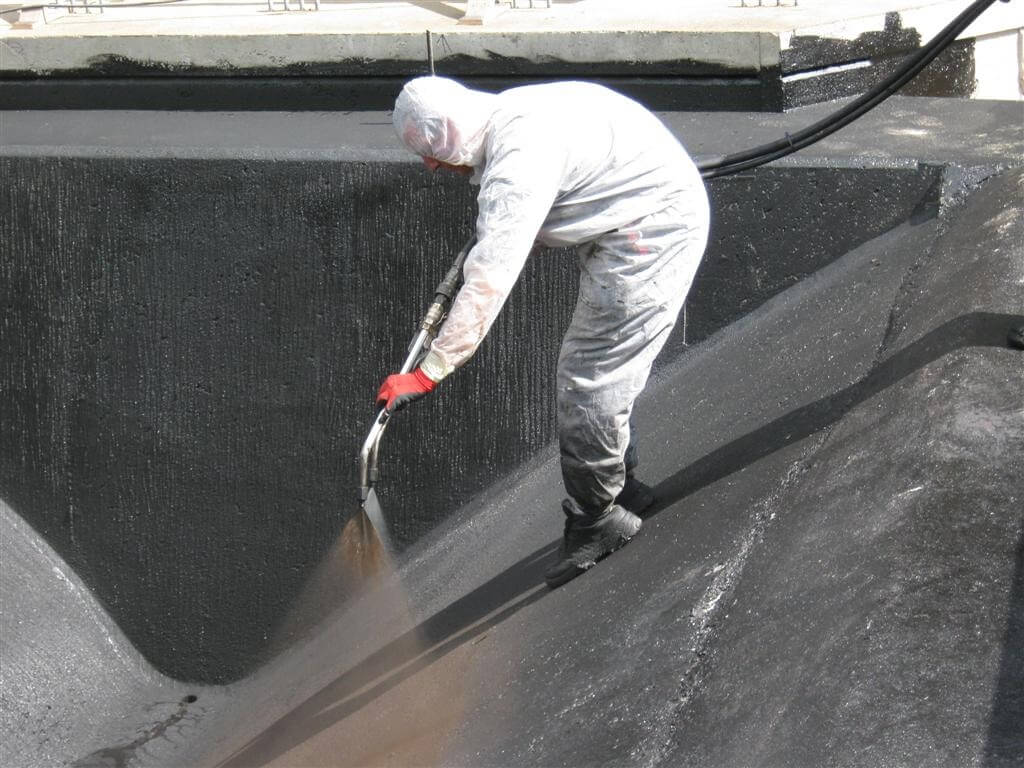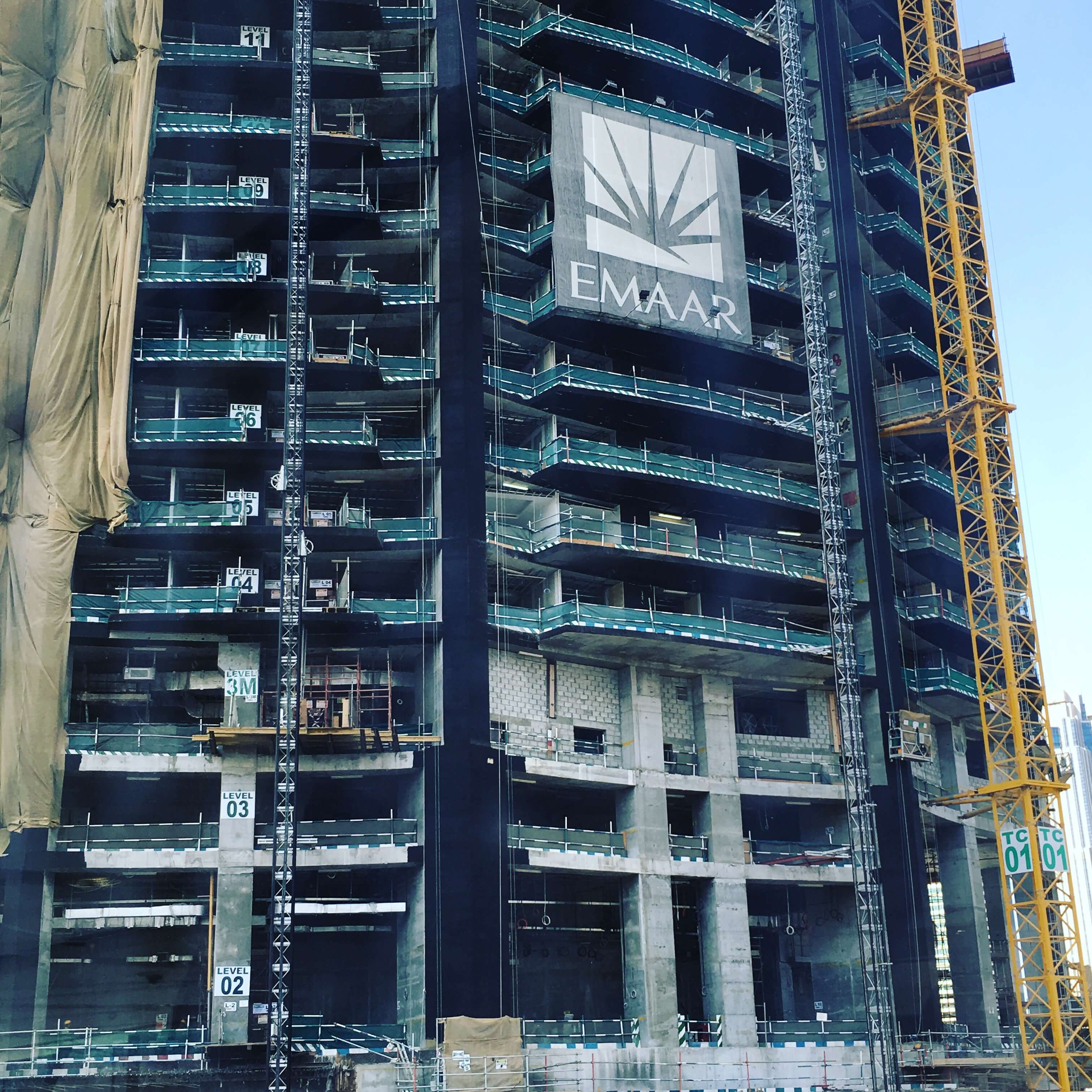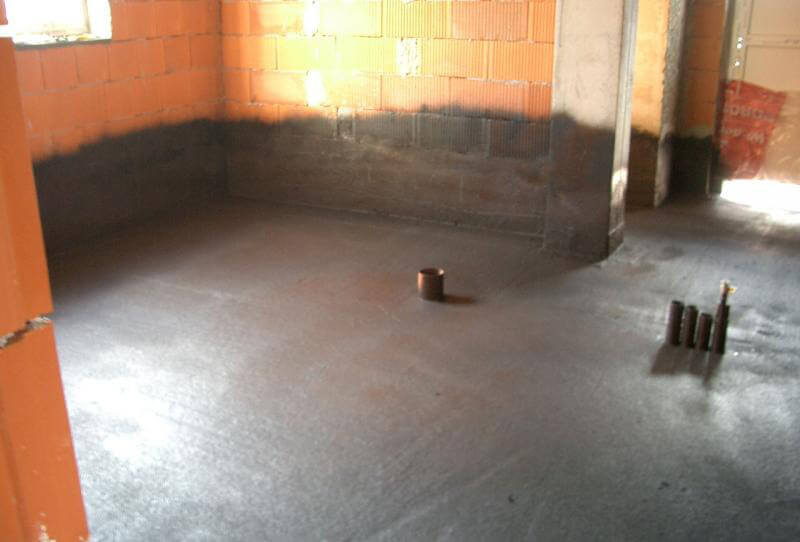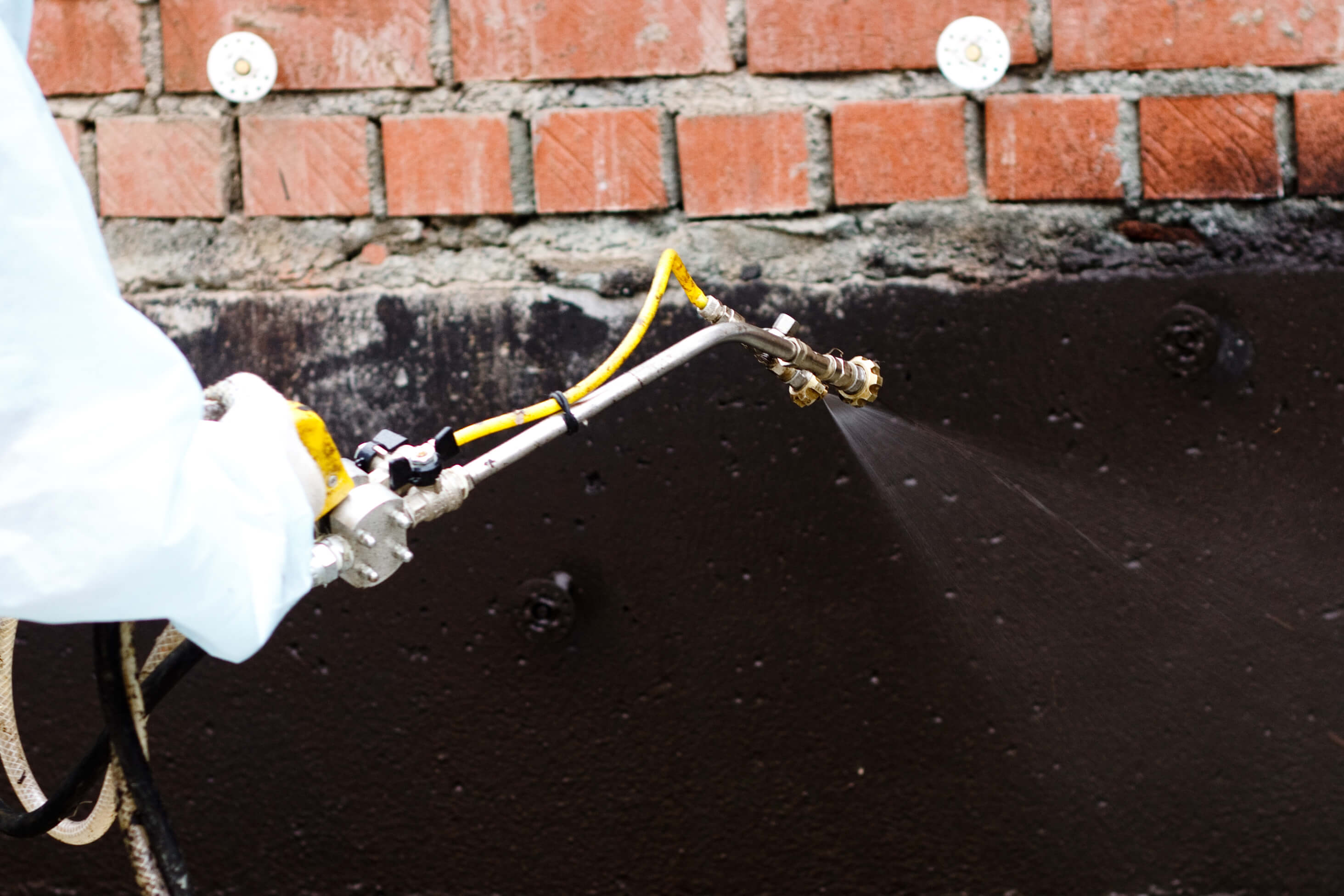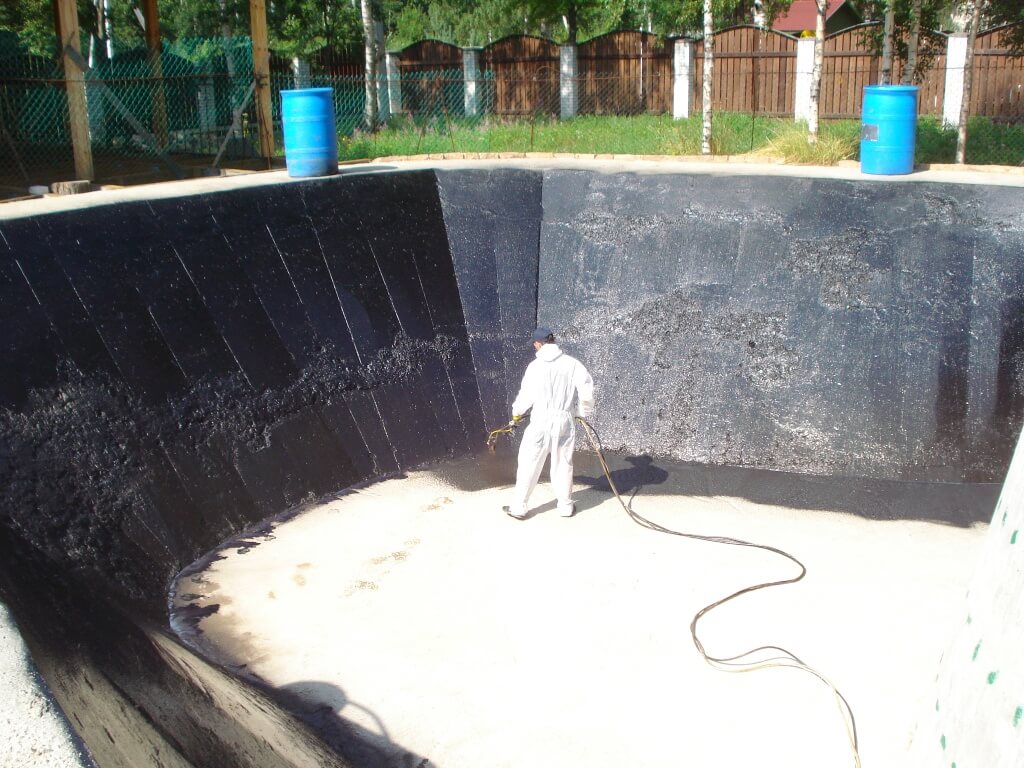 AKTERM HydroStop™ is a single component product ready for use to create thin-layered seamless waterproofing coating to protect any types of construction structures exposed to ultraviolet radiation, water, most acid solutions, alkalis, oxidation and aging processes. It is applied to any bases such as: concrete, artificial and natural stone, slate, wood, ferrous and galvanized metals, plastic, polysterene and glass. AKTERM HydroStop™ is a safe, non-toxic material suitable for use both outside and inside residential and industrial buildings.
Possible Uses:
protection of metal against corrosion 

waterproofing of swimming pools, basins, ponds

waterproofing of foundations 

protection against ultraviolet radiation and damaging factors of the environment 

waterproofing of basements, balconies, loggias, terraces 

insulation of an outside part of a construction facility: facades, interpanel joints, roofings (фасады область прим), as well as interpanel joint maintenance

waterproofing of drainages and manholes

metal structures

hangars, garages, warehouses
AKTERM HydroStop™ liquid rubber is basically a single component substance made of high viscosity rubber latex emulsion with added natural rubber (caoutchouc). It is manufactured from high quality materials, both home-made and imported. The product is a paste-like mass, and its use does not require any special skills, which is why it is used both in industrial areas and in residential buildings such as apartments, private houses, summerhouses.
AKTERM HydroStop™
Ready for use, easy to apply, dries fast 

Fireproof, non-toxic, does not cause allergies or burns – the product can be used even in insufficiently ventilated rooms 

Environmentally friendly product, safe for children and house pets 

Can be even used for insulation of drinking water containers

Forms a one-piece, seamless, elastic coating

Provides waterproofing, is non-permeable for vapor and gas 

Has a wide sphere of use
Technical Features of AKTERM HydroStop™
PRODUCT APPEARANCE AND DESIGN:
Brown liquid of low viscosity with a light odor.
PHYSICAL PROPERTIES OF THE PRODUCT:
Specific gravity at 20°C up to 1.08 g/cm3
Solids content up to 70 % (of the mass)
PHYSICAL AND MECHANICAL INDICATORS OF THE COATING:
(GOST 30693-2000)
Shore hardness 10 conventional units
Heat resistance (at t 100°C) absence of blistering and stains Elongation at rupture at least 980 %
Adhesion to concreye 0.24 MPa Adhesion to steel 0.25 MPa
Water absorption not more than 1.0 % (of the mass)
Watertightness (0.001 MPa) no signs of water penetration
Watertightness (0.03 MPa) no signs of water penetration
Flexibility (R=5 mm) minus 15 °C
Chemical resistance – resistant to most chemical attacks
FEATURES OF THE FINISHED COATING:
After the use of the product a one-piece seamless waterproofing coating is formed which turns black once dry and becomes highly elastic, resistant to mechanical deformations and absolutely water-, vapor- and gas-proof.
The coating is suitable for creating coatings that are subject to durable contact with water.
The coating retains its properties for over 25 years, is resistant to temperature gradients, ultraviolet radiation and ozone exposure, it belongs to flammability class G2.
The coating is not stable upon prolonged exposure to petroleum products, chemical solvents, oils.
ENVIORNMENTAL SAFETY:
The product is non-toxic, does not contain chemical solvents; it is allowed for use as the protection for swimming pools and reservoirs for drinking water.
OPERATING CONDITIONS:
After complete vulcanization the coating becomes black and resistant to ultraviolet radiation; it is also non-usable under heavy load. Physical impact on the coating is prohibited: strikes, jabs, cuts with various objects, putting heavy objects with a small area of contact with the coating (leg, wheel, support) without special protective flooring, etc.
It is prohibited to affect the coating with petroleum products; to paint it with oil paints and varnishes, to use solvents.
Avoid the contact of the coating with fire, directed flames, gas welding, etc. Whenever it is needed to impose certain loads on the coating we recommend to ensure additional protection by AKTERM HydroStop® color finish coating or other coatings free of chemical solvents or oils.
The Technology of Applying HydroStop™ Liquid Insulation Material to a Surface
AKTERM HydroStop™ is applied to a clean, defatted and dust-free base with a layer not more than 0.5 mm thick at the outside temperature of not lower than +5°С with the acceptable base humidity not more than 30%. 1 to 4 hours after the insulation layer is completely dry the next 0.5 mm thick layer can be applied. HydroStop™ liquid rubber is applied using a sprayer device or manually with a brush, roller, spatula in several layers.
The recommended AKTERM HydroStop™ waterproofing layer thickness:
for surfaces without hydrostatic pressure (roofings, shallow foundations) – 1.0 – 1.5 mm (2 – 3 layers);

for surfaces with hydrostatic pressure (ponds, deep foundations) 3 mm (6 layers).
It is recommended to reinforce the junctions with geotextile with the thickness of (160-200 g/m3).
Do not apply on open spaces with a high possibility of rain.
The flow rate of AKTERM HydroStop™ liquid rubber is 1 kg per 1 m² of the surface with the layer thickness of 1 mm. The color of the coating once it is dry is black.
Conditions of applying AKTERM HydroStop™
The product is ready for use.
Do not dilute the product with chemical solvents.
Thoroughly stir before use.
The product is to be applied to a dry, clean, defatted and dust-free base without coatings or additives that reduce the adhesive properties of the product.
When applying the product to porous materials the allowed humidity of the base is not more than 15 %, under the condition of high degree of strength and hardness. In the event of insufficient strength and hardness of the base (sand screeds, foamblocs) it is recommended to use waterborne binding primers of deep penetration. The metal base must be mechanically cleaned, the oil coatings, corrosion layers, paint or varnish coatings with low adhesion must be removed and the surface must be cleaned of dust.
The first layer applied to the base is the priming. The second and subsequent layers are applied only once the priming or the previous layer is completely dry.
The application can be combined with geotextile reinforcement with the density of 30 to 200 g/m2. It is recommended to reinforce junctions, sharp outside and inside corners, as well as the places of necessary resistance to pressure or traction.
Cleaning the tools: to remove the product while wet – wash the tool with water. After solidifying the product can be removed using White Spirit.
Precautions
When applying use rubber gloves, special clothing and other personal protective equipment.
Upon accidental skin contact the product does not cause burns or skin irritation.
When wet it can be washed away with water and soap, then the skin must be treated with emollient cream.
Product storage conditions: at the temperature of not lower than +5°С. Shelf life in an airtight container is 12 months. Freezing the product is not allowed.
Packaging: 5,10 or 20 liters plastic/metal bucket.
Customer pick-up: free of charge from the company warehouse.
Cost of delivery: from 300 rubles up, depending on the volume of the order.
[uptolike]